The SOLIDWORKS Electrical Content Portal gives access to additional symbol and manufacturer part libraries for SOLIDWORKS Electrical. This guide explains how to access the portal and obtain access to gold level libraries.
Accessing the SOLIDWORKS Electrical Content Portal
Launch SWE.
Click Help > Online Content.

This will open your browser to the SW Electrical Design site. Click the link for "SOLIDWORKS Electrical Portal".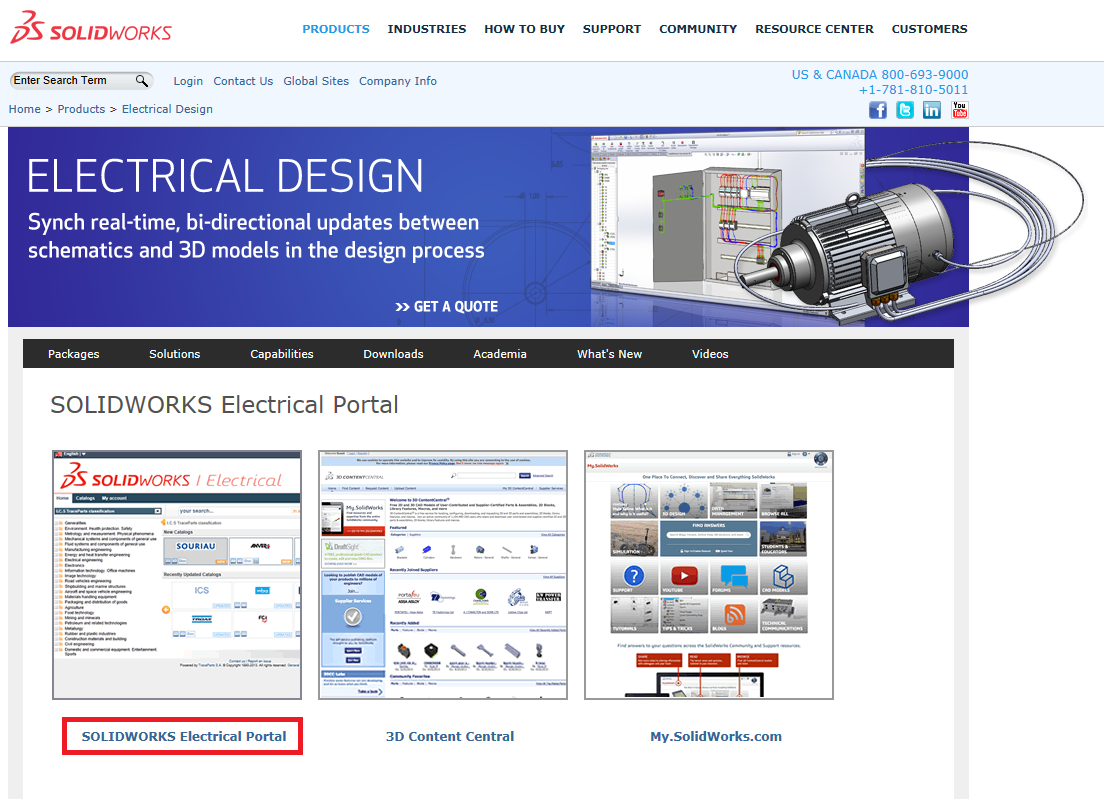 Log into the Electrical Content Portal site or click Register and follow the prompts to make an account if you do not have one already.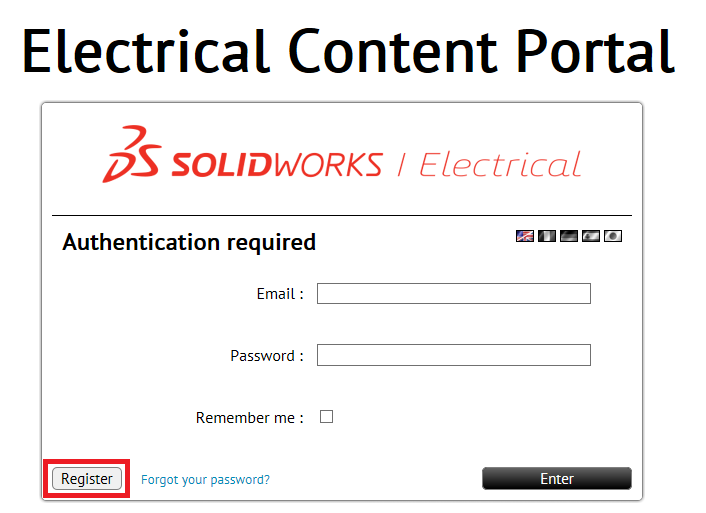 Downloading and Unarchiving Content
To download libraries from the SWE Content Portal, go to Catalogs, then search or browse for the desired manufacturer or component type. Click the download button to download the associated tewzip file.

To add the data to your SWE libraries, open SWE, click File > Unarchive Environment, browse to the tewzip file, click Open, then follow the unarchive wizard.

If you have several part.tewzip files (manufacturer part archives) that you want to extract simultaneously, click Library > Manufacturer Parts Manager > Archiving (drop-down) > Unarchive (drop-down) > Unarchive with default option. In the open dialog, you can then multiple-select the archives to extract and click Open. All selected archives will be processed and added to your SWE manufacturer parts library.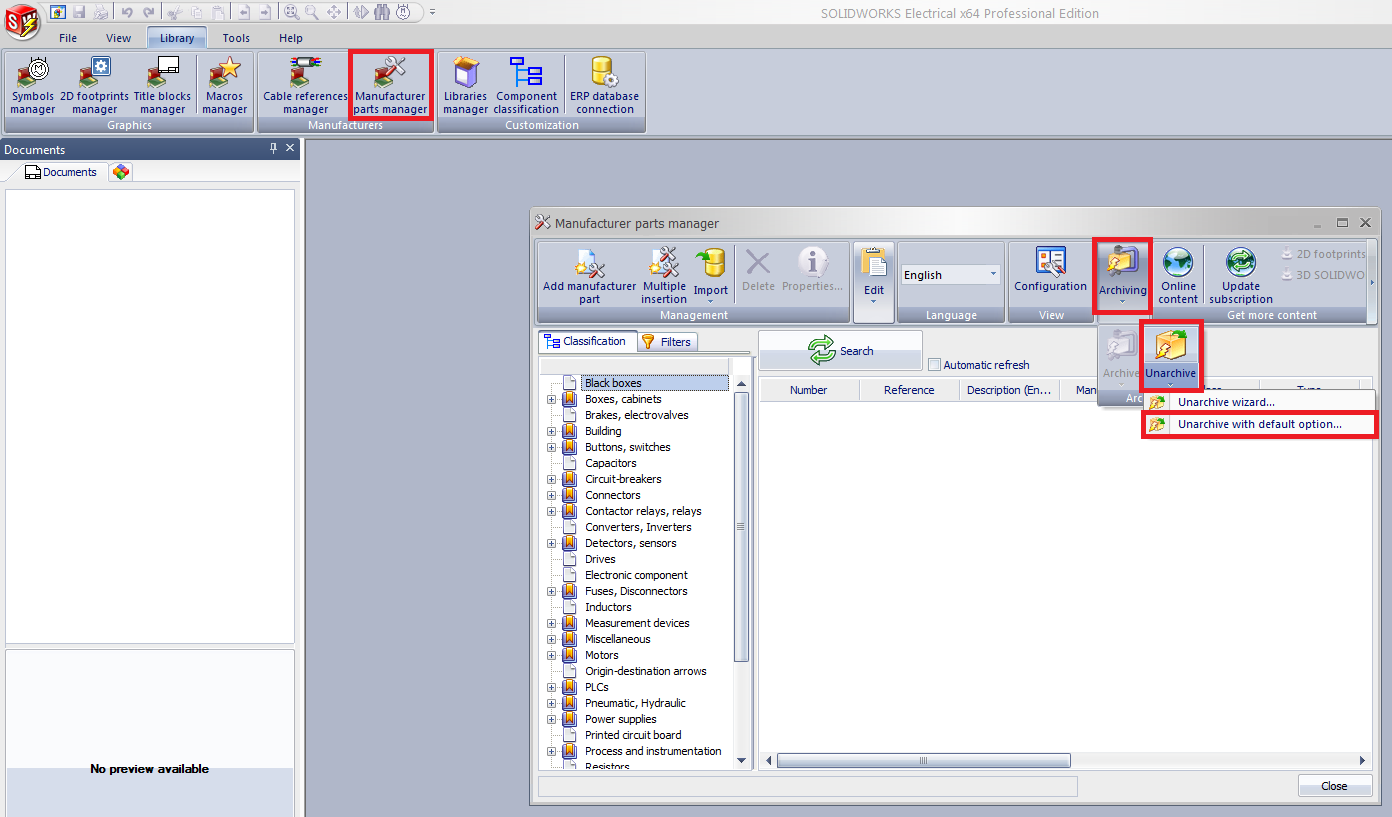 Obtaining Gold Level Access
Additional "gold level" libraries are available for customers with an active subscription of SWE. These are marked in the SWE Content Portal with a gold ribbon symbol.

In SWE 2016, gold level access can be unlocked within the program itself. After creating your SWE Content Portal account, follow the steps below.
Launch SWE 2016.
Click Help > Update Subscription (or Library > Manufacturer Parts Manager > Update Subscription).

Enter your SWE Content Portal e-mail and password then click OK.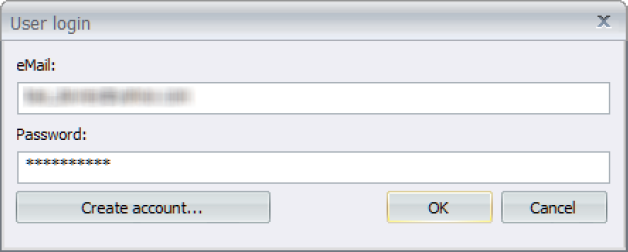 Click OK on the message saying "Login successful".
If gold access is granted, you will see the message below.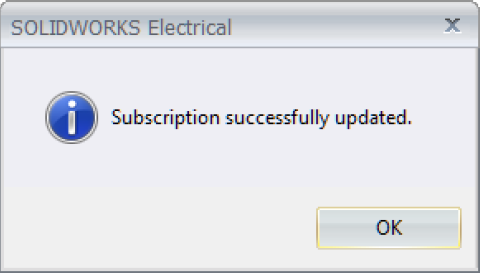 Note that this functionality is not available in SWE 2015. If you cannot upgrade to SWE 2016, please contact Hawk Ridge Systems Technical Support.
Agents, refer to Knowledge Base article S-066010 for requesting gold level access through SOLIDWORKS Technical Support.