This guide has been written to demonstrate how to create templates that have floor reflections and floor shadows disabled. This is often useful for users working with extremely large assemblies or parts as a method of optimizing SOLIDWORKS graphical performance. Some users may have noticed that simply disabling the reflections and shadows, then saving the template does not hold the appearance settings.
To create the template, first create a new part or assembly. After opening the blank part or assembly, switch to the "DisplayManager". Once in the "DisplayManager" tab, right-click "Scene (3 Point Faded) and de-select "Floor Reflections" and "Floor Shadow". This process can be seen in the image below.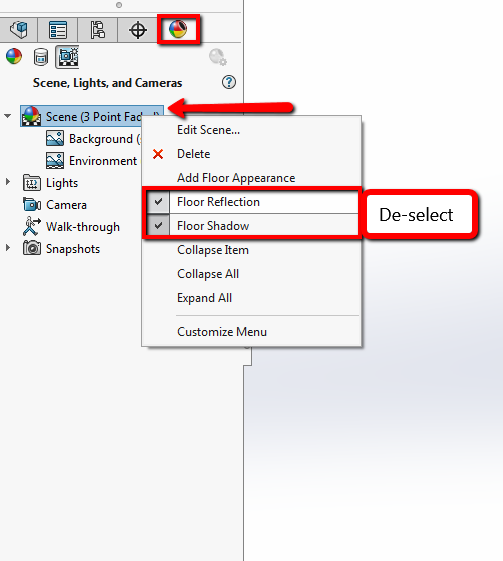 After de-selecting both options, right-click "Scene" once more and select "Edit Scene…". In the "Edit Scene" property manager, select the "Advanced" tab. At the bottom of the advanced tab select "Save Scene…". The "Save As" window will then appear. The scene file can be saved in any desired location with any name. For the sake of this article, the name "TEST" will be used as seen in the image below.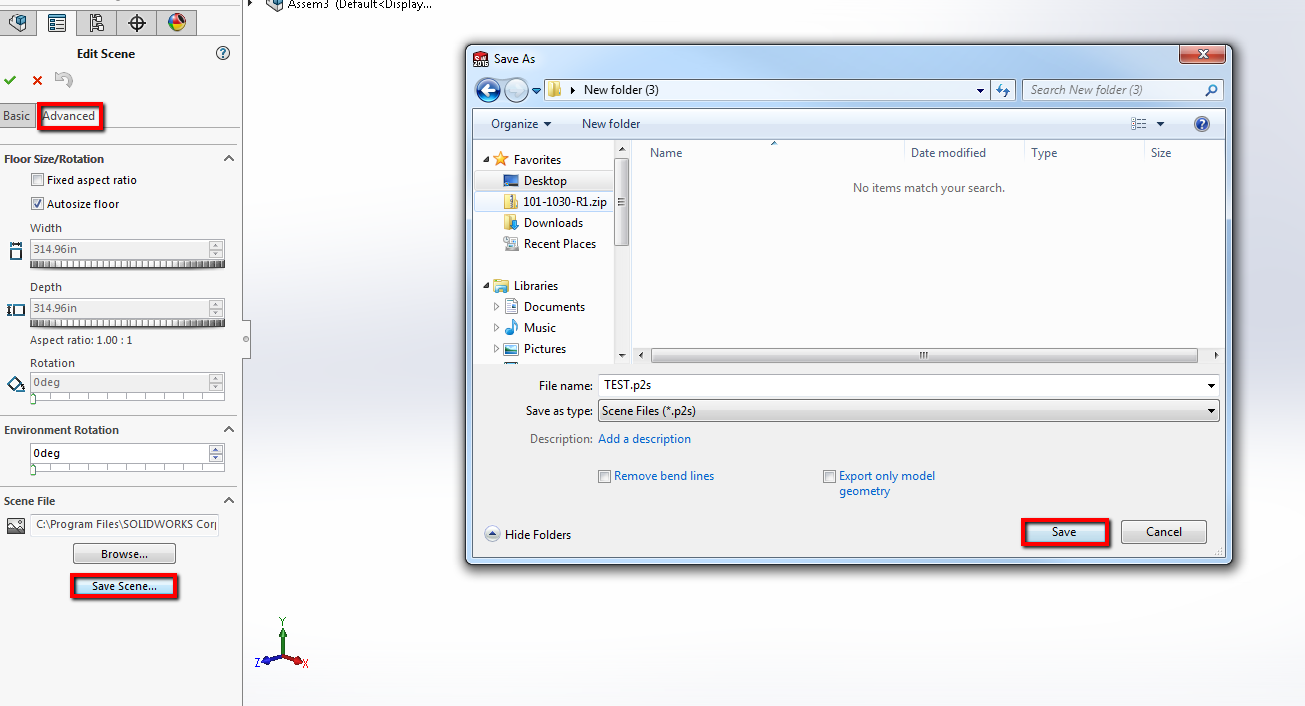 After saving the scene, select the green check at the top of the "Edit Scene" property manager. The current template should now be updated with the scene settings added.
Once the template has been updates, select File>Save As and select "Part Templates" or "Assembly Templates" from the "Save as Type" drop down menu. Please refer to the image below for assistance.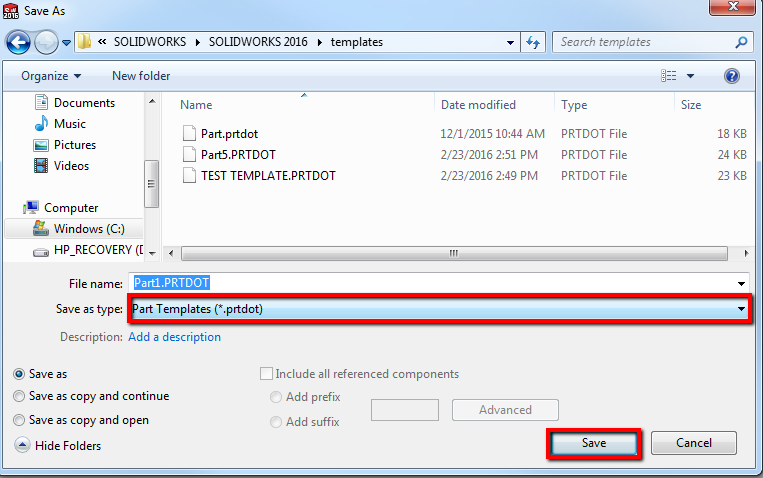 The steps mentioned above will work for both assemblies and parts. The saved scene can also include any background or environment changes if applied before saving the scene.