This guide will go through modifying a SOLIDWORKS Visualize License to deactivate and/or upgrade a license.
Deactivate License
1. Launch SOLIDWORKS Visualize 
2. Click on Tools and then Deactivate License...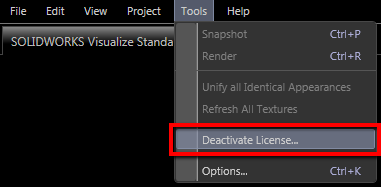 3. A prompt will come up alerting you that the license will be permanently removed. Click Yes. 

4. A second prompt will pop up notifying you SOLIDWORKS Visualize will shut off and reactivation will be necessary to relaunch SOLIDWORKS Visualize. Click Yes. 

5. You have now successfully removed your SOLIDWORKS Visualize license from your computer. This seat activation is now freed. You can activate this license on the same computer or another computer. 
Reactivating License or Upgrading to Professional License 
1. Launch SOLIDWORKS Visualize 
2. Enter your SOLIDWORKS Visualize serial number and click "Activate". Please note that internet connection during this activation process is required. Internet is not needed after the activation process is completed.
If you have a SOLIDWORKS Visualize Professional serial number, insert it at this point.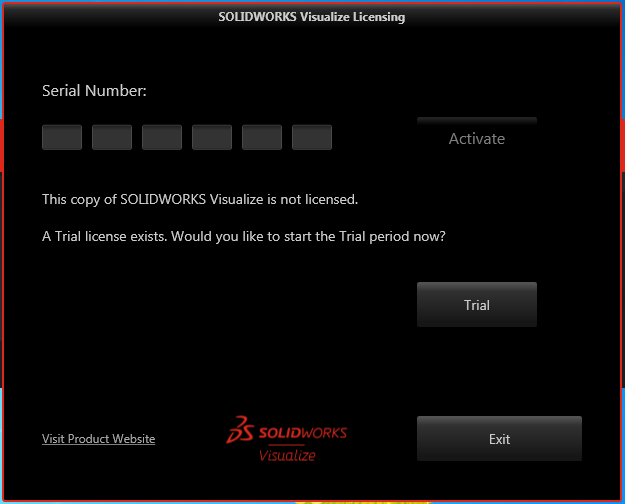 4. Select folder location for SOLIDWORKS Visualize Content.

5. Click Continue and begin enjoying SOLIDWORKS Visualize!