This document describes the processes and details specific to displaying bend lines in a flat pattern drawing view.
You are in the process of detailing a sheet metal part in a drawing when you insert the flat pattern drawing view and notice that there aren't any bend lines being displayed.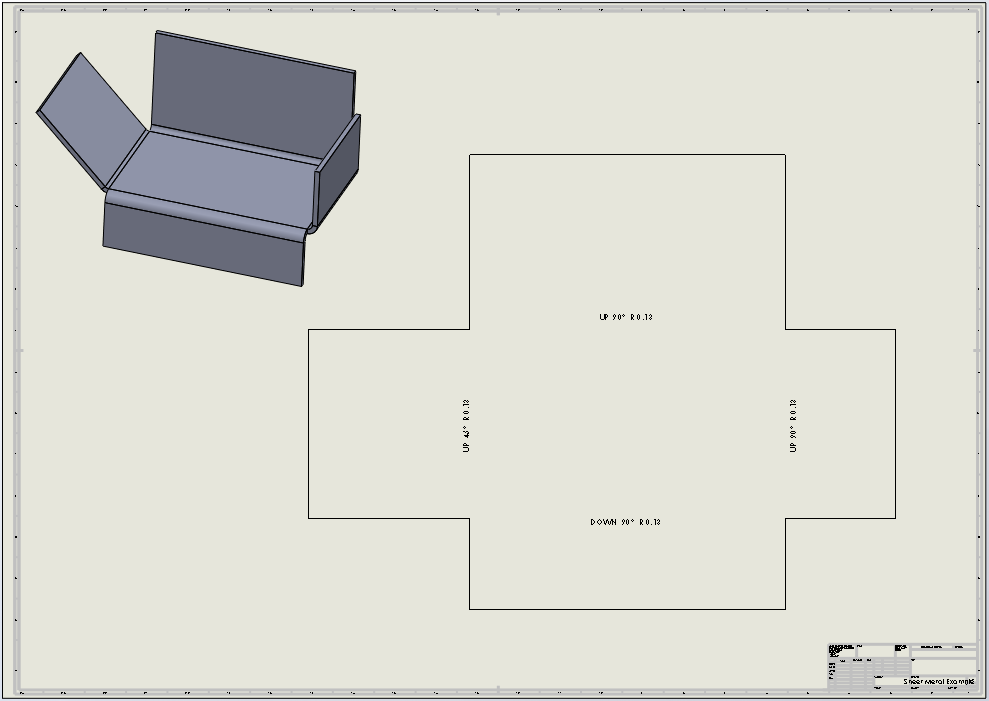 In the above image, you can see that only bend notes are being displayed. Bend lines are considered sketches. In order to view the bend lines, you must make sure that your drawing view options are set to display sketches.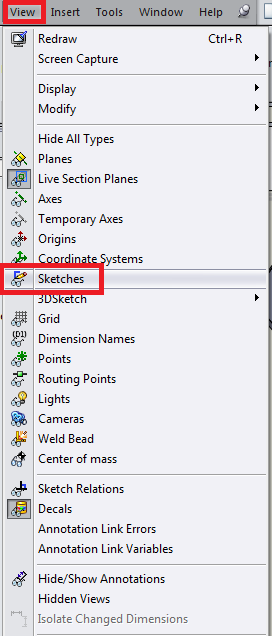 Your view options can be accessed via the View drop-down menu on the upper ribbon of your SOLIDWORKS window. Keep in mind that turning view sketches on will also display all of your other sketches that are not hidden at the part level. You may need to go back into your part and hide all of the sketches that you do not want to be shown in the drawing.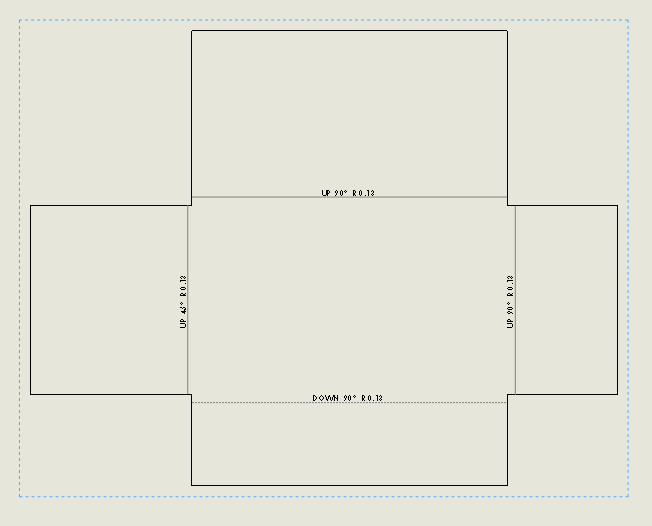 There are also some formatting options available for bend notes. These can be found in the sheet metal document properties of your options (Tools > Options > Document Properties > Sheet Metal).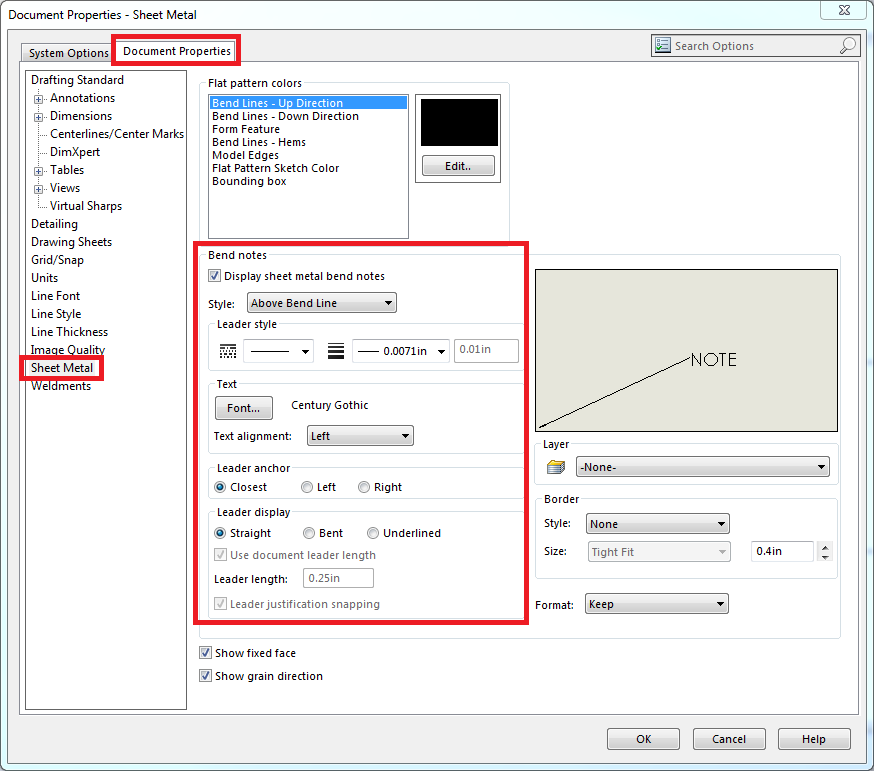 In the above screenshot, you can see the formatting options available for the bend notes which pertain to displaying bend notes, leader formatting, font, text size, alignment, etc.