This article will outline the procedure required for preventing Toolbox components, made independent and saved in a different location, from reverting back to their original Toolbox state.
It can be frustrating when you make a Toolbox component independent and modify it to your needs, but find that your part reverts to the original Toolbox state upon closing and reopening SOLIDWORKS. This happens when you set your SOLIDWORKS to search for Toolbox components only within your Data folder. To rectify this issue follow the steps outlined below.
1. Open a SOLIDWORKS session.
2. Click on Tool.
3. Select Options.
4. Click on the Systems Options tab.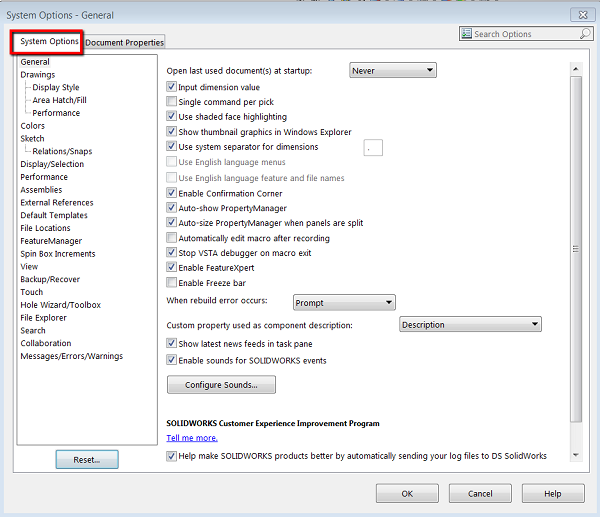 5. Select Hole Wizard/Toolbox form the left side panel.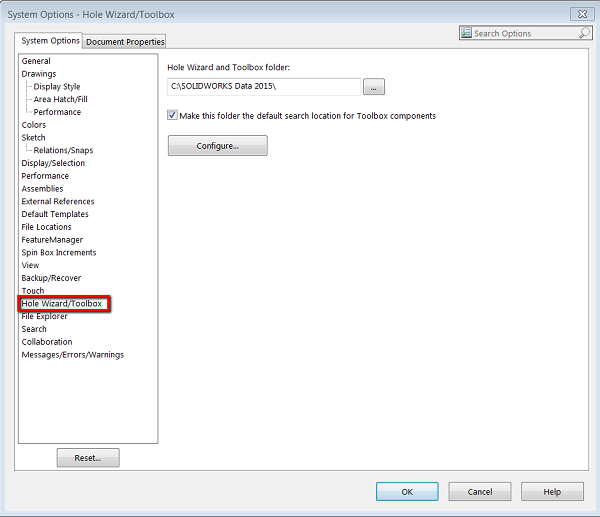 6. Uncheck Make this folder the default search location for Toolbox components.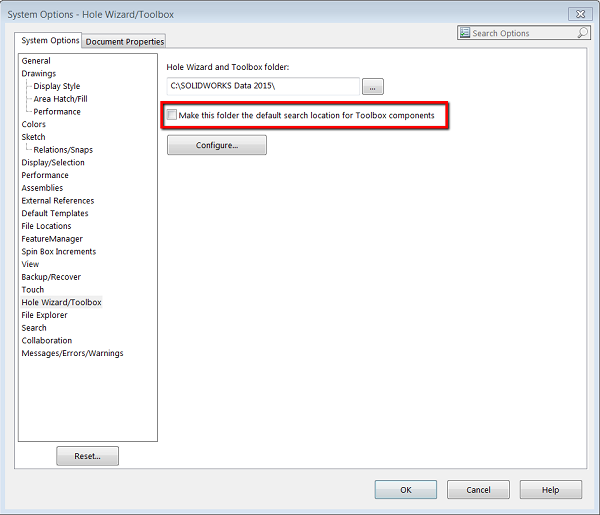 This will ensure that SOLIDWORKS does not only search your Data folder for Toolbox components.
For more help with Toolbox, please see the Hawk Ridge Systems 2015 Comprehensive Toolbox Guide: https://support.hawkridgesys.com/hc/en-us/articles/204406337-2015-Comprehensive-Toolbox-Guide