If you have a part that looks similar to the picture below, you can easily add in a bottom radius to your feature. This will work for pockets, bosses or holes with a bottom radius.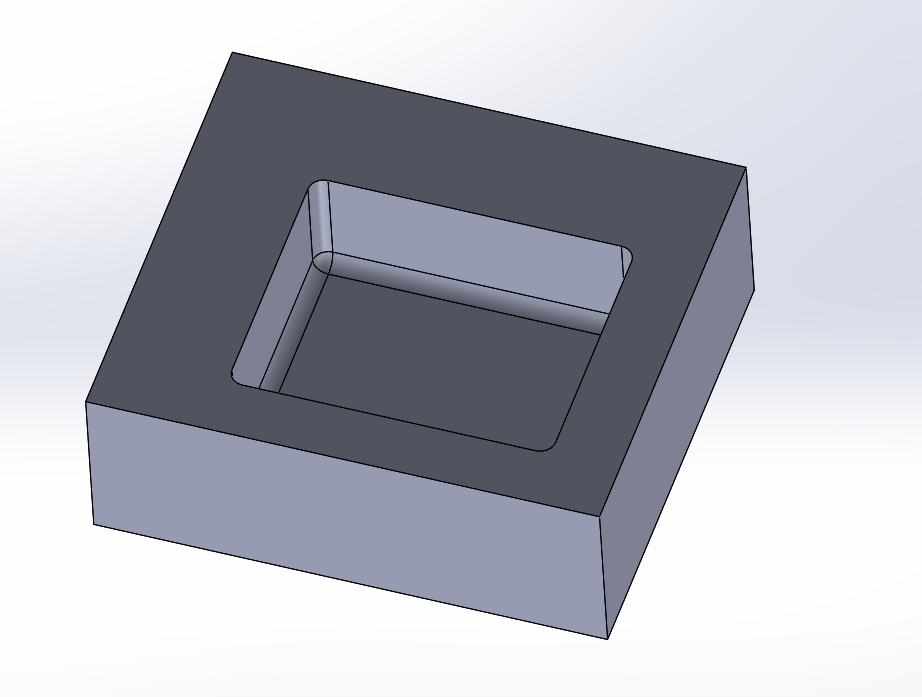 1. Add in a new 2.5 Axis feature, in this case we will add a 2.5 axis pocket.
2. When adding the feature, select the bottom surface as your driving surface and be sure to check the "Check for tapers & fillets" check box.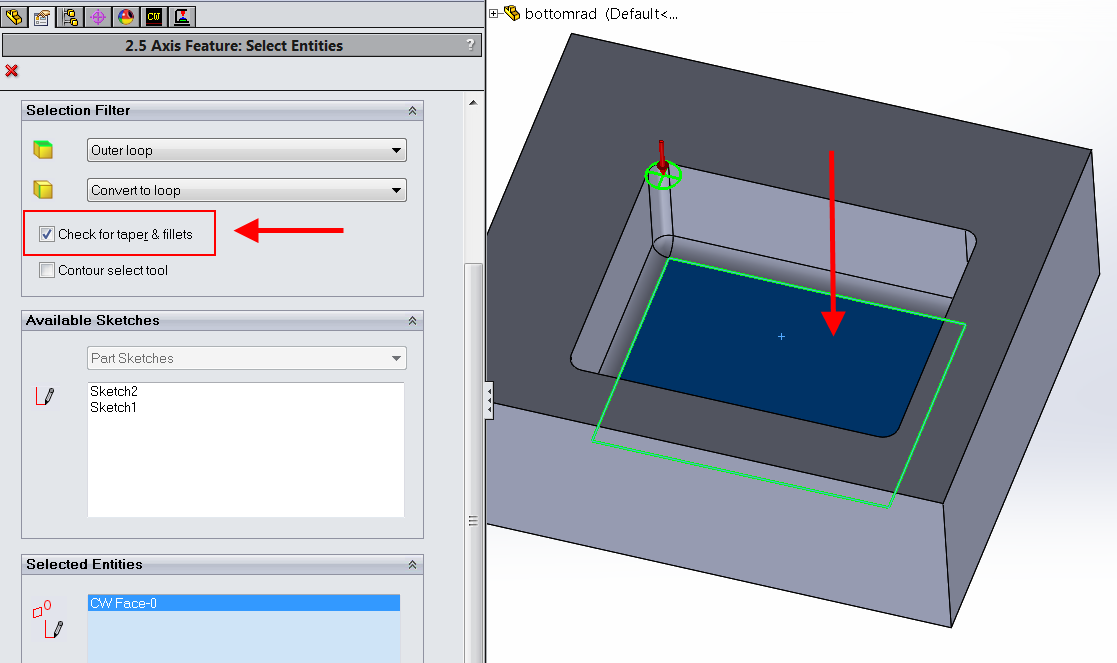 3. Select the top face of the part as the End Condition and then choose the "Auto Detect" button in the taper section of the window.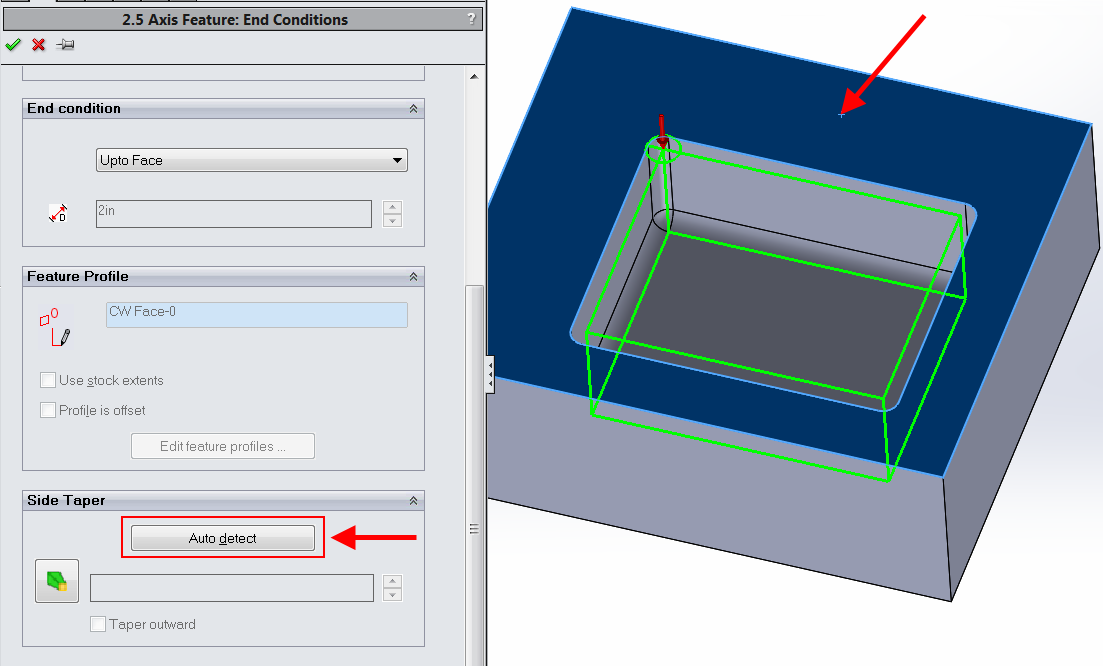 4. You should now see the outlines of the feature following the bottom radius shape. Choose the green check mark to create the feature.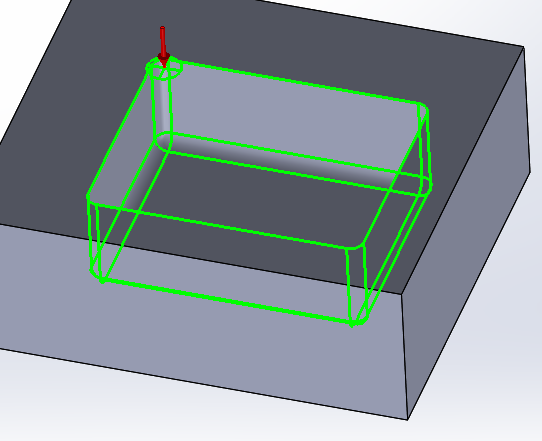 5. When you generate the Rough/Finish strategy, you should now see that your rough mill moves away from the bottom edges to create a ridge where the radius is going to be. The finishing toolpath should also give you a ball nose tool to cut your bottom radius.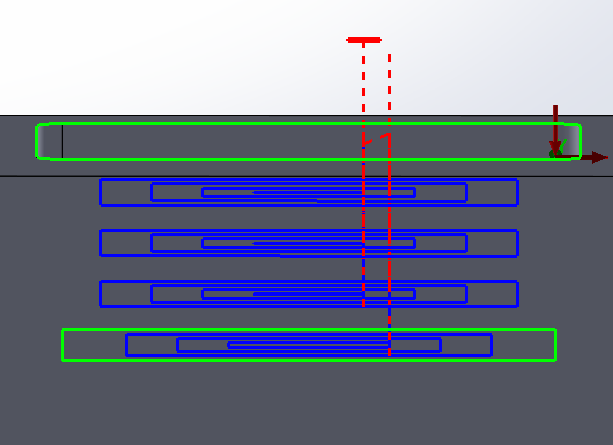 For further assistance, please contact our HawkSupport team at 877-266-4469(US) or 866-587-6803(Canada) and support@hawkridgesys.com.