When using a Wire EDM Machine in CAMWorks you must set up your machine settings before posting code. You can find these settings by following the steps below:
1. Go to your Start Menu and choose CAMWorks 2015 (or whichever version you are using) from the Programs list.
*Note: Be sure CAMWorks/Solidworks is closed when starting this process.
2. Select the EDM Post Utilities folder and open the EDM Machine Setup.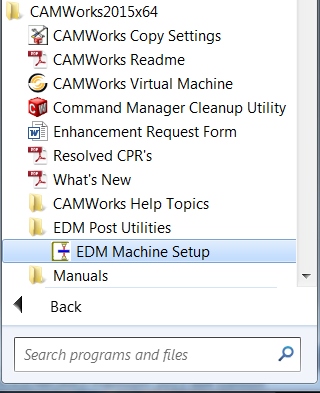 3. Select the correct machine and model from the provided drop down lists, or choose "Add Machine" and "Add Model" if your machine is not listed.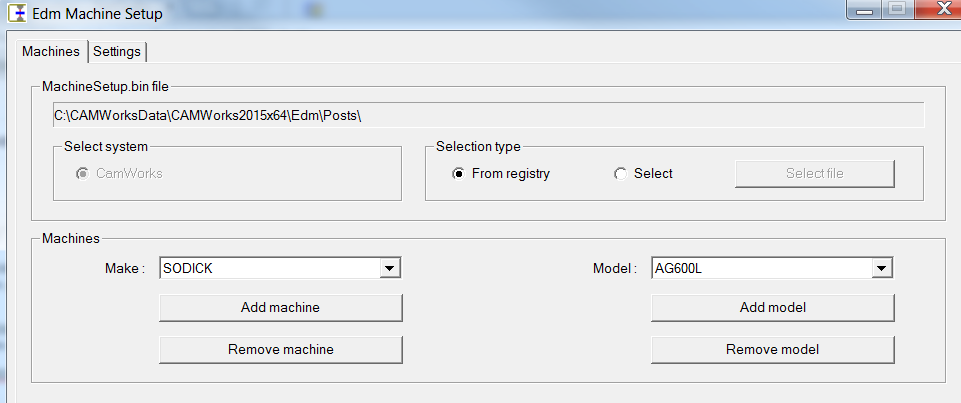 4. Switch to the Setup tab at the top of the window.
5. Make all of the necessary changes within this window regarding your machine. Be sure to select your post processor file under the post section.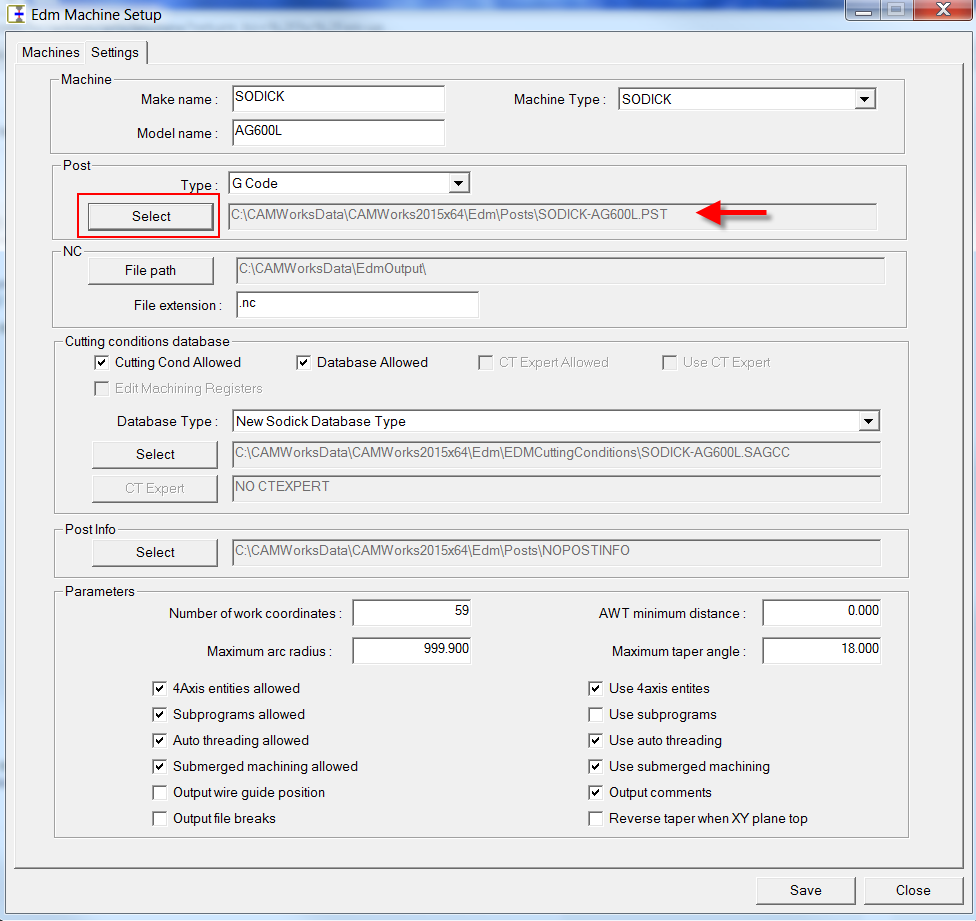 6. Choose Save, and Close the window.
7. Open CAMWorks and Open your machine settings window by right clicking on the machine and choosing Edit Definition.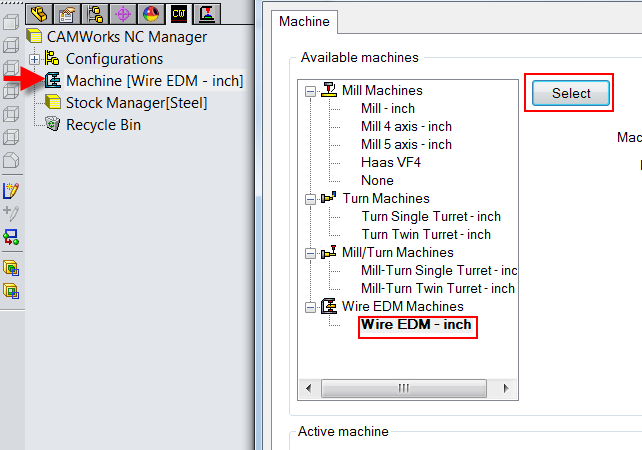 8. Choose the Wire machine and press the Select button. Press Okay to close the window. You should now see your machine displayed as [Wire EDM].
9. Right click on the Machine again and choose "Select Machine".
10. Choose your machine from the provided drop down lists and press okay to close the window.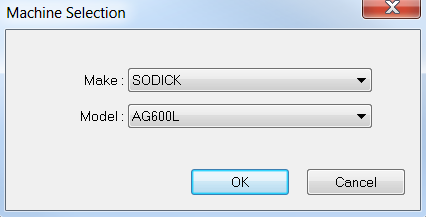 11. Right Click on the Machine again and choose Edit Settings. This should open the EDM Settings page for your machine. Fill these settings out to your machine specifications. Be sure to check the Posting tab to make sure your correct post is selected.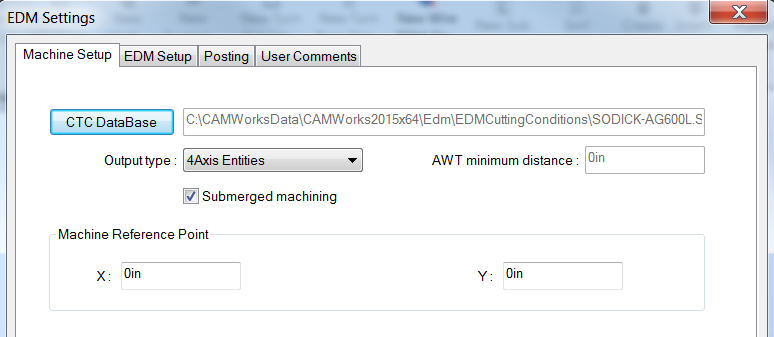 12. Press Ok to close the window. You should now be able to Post Process code when you use the Post button in CAMWorks.

For further assistance, please contact our HawkSupport team at 877-266-4469(US) or 866-587-6803(Canada) and support@hawkridgesys.com.