Occasionally when opening network files, referenced files will come in suppressed and require that you browse to the location on the network in order to locate the file, even if the file path given is correct.
This occurrence is due to priority levels assigned via the network adapter and prioritize certain connections over others. To fix this issue, we will have to change the priority assigned in the network adapter.
1. Go to Start -> Control Panel -> Network and Internet -> Network and Sharing Center
2. Click "Change adapter settings" on the left hand side of the screen
3. Press the "Alt" key to bring up the top toolbar
4. Go to Advanced -> Advanced Settings
5. Go to the "Provider Order" tab
6. Select the first item in the list and use the arrows on the right hand side of the screen to move it to the bottom of the list.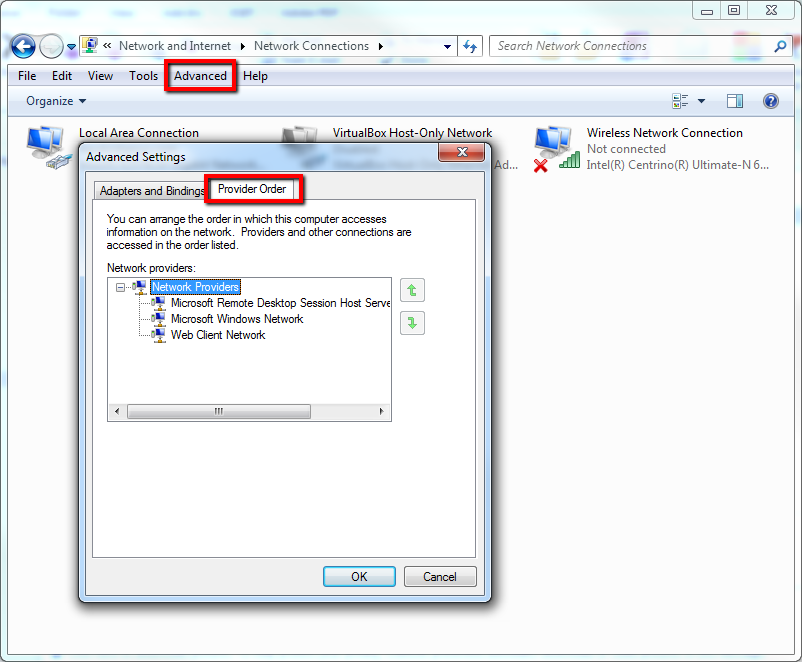 (Note: Some programs may require a priority connection and have a specific connection established and listed in the provider order. By lowering the priority of the first connection, you may impact other programs and systems on your machine. Check with your IT Administrator if needed.)