This article describes the steps to change the line styles of a component in a drawing view.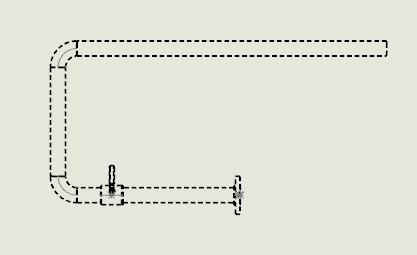 One can change the component line font per drawing view by using the "Component Line Font" command. Find this command by expanding the drawing view from the design tree. Next, right mouse click on the component in that drawing view and select "Component Line Font" as shown in the picture, below.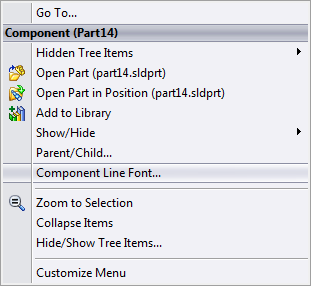 Uncheck "Use document defaults" and change the line style, accordingly. For the selection of "Apply To" choose "From Selection", as seen below.