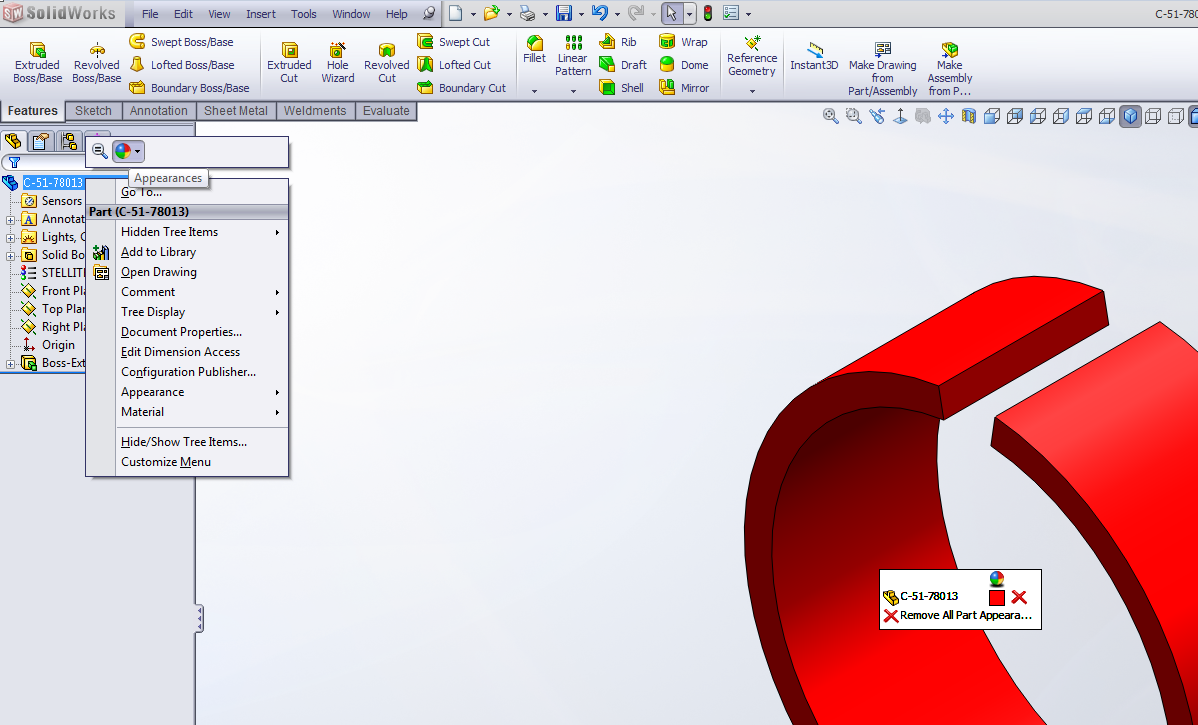 This document will discuss a common issue where pop-up windows will reposition towards the center of the screen often times disappearing before the user can make a selection, as seen in the image above. At this time, the fix for this issue is to disable "Dialogue Repositioning" in the AMD Catalyst Control Center. Please note this only applies to users with AMD FirePro graphics cards.
Disabling Dialogue Repositioning
Open the "AMD Catalyst Control Center" found under start>all programs>Catalyst Control Center.
On the left, select the "HydraVision" tab.
In the "HyrdaVision" tab select "Desktop Manager"
In the "Desktop Manager" section, deselect the checkbox next to "Enable Dialog Repositioning".
The image below shows where "Enable Dialog Repositioning" is located within the Catalyst Control Center.