Sometimes when chatting with a support agent, you need to sent the agent a file. There are a few ways to do this. First of all, if the file is under 5 MB and the file type is one of the following, you can send the files via the chat session.
Here are the approved file types: .jpg, .png, .gif, .txt, .pdf, .zip, .7z, .log, .igs and .stp
To attach the files, you can either drag and drop them directly into the chat window: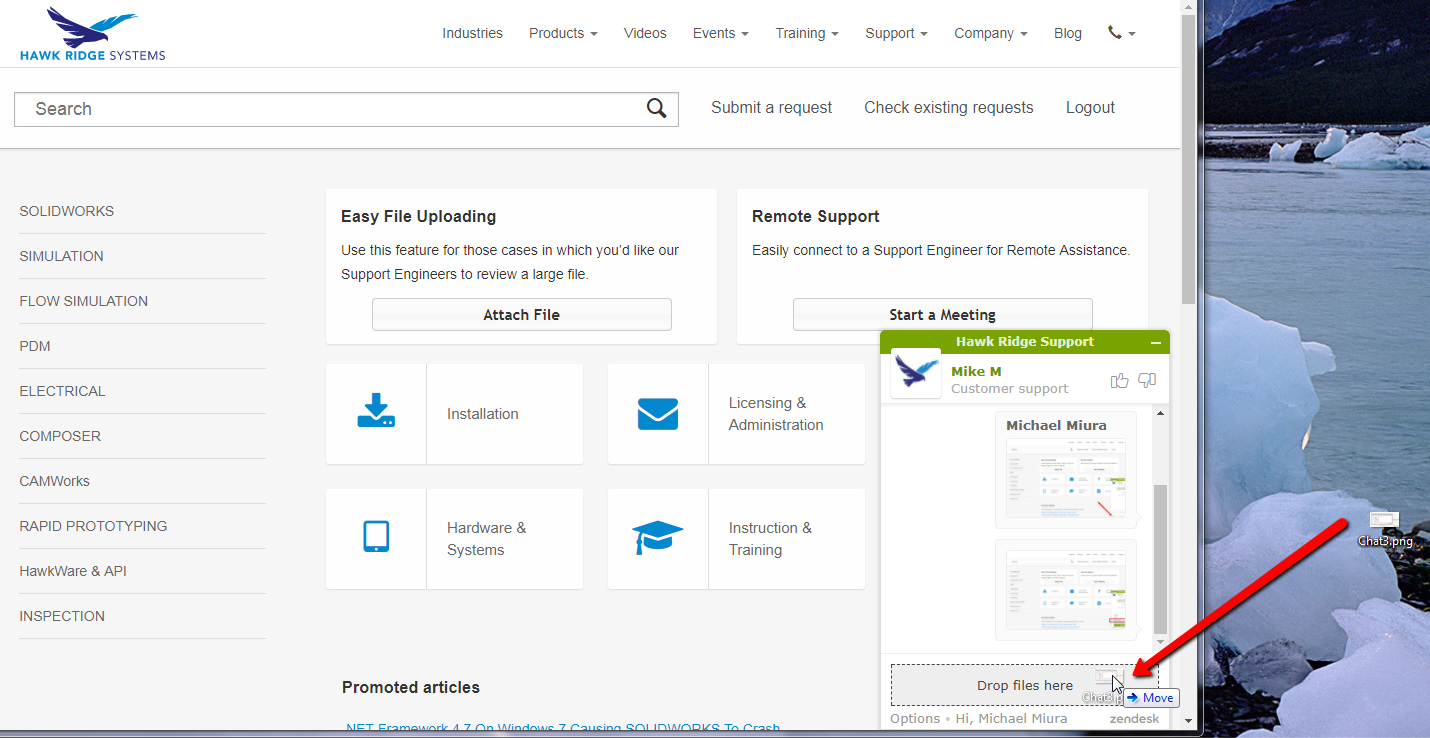 Or hit the options button in the bottom left of the chat box, select "Send a File," and navigate to the file and select open.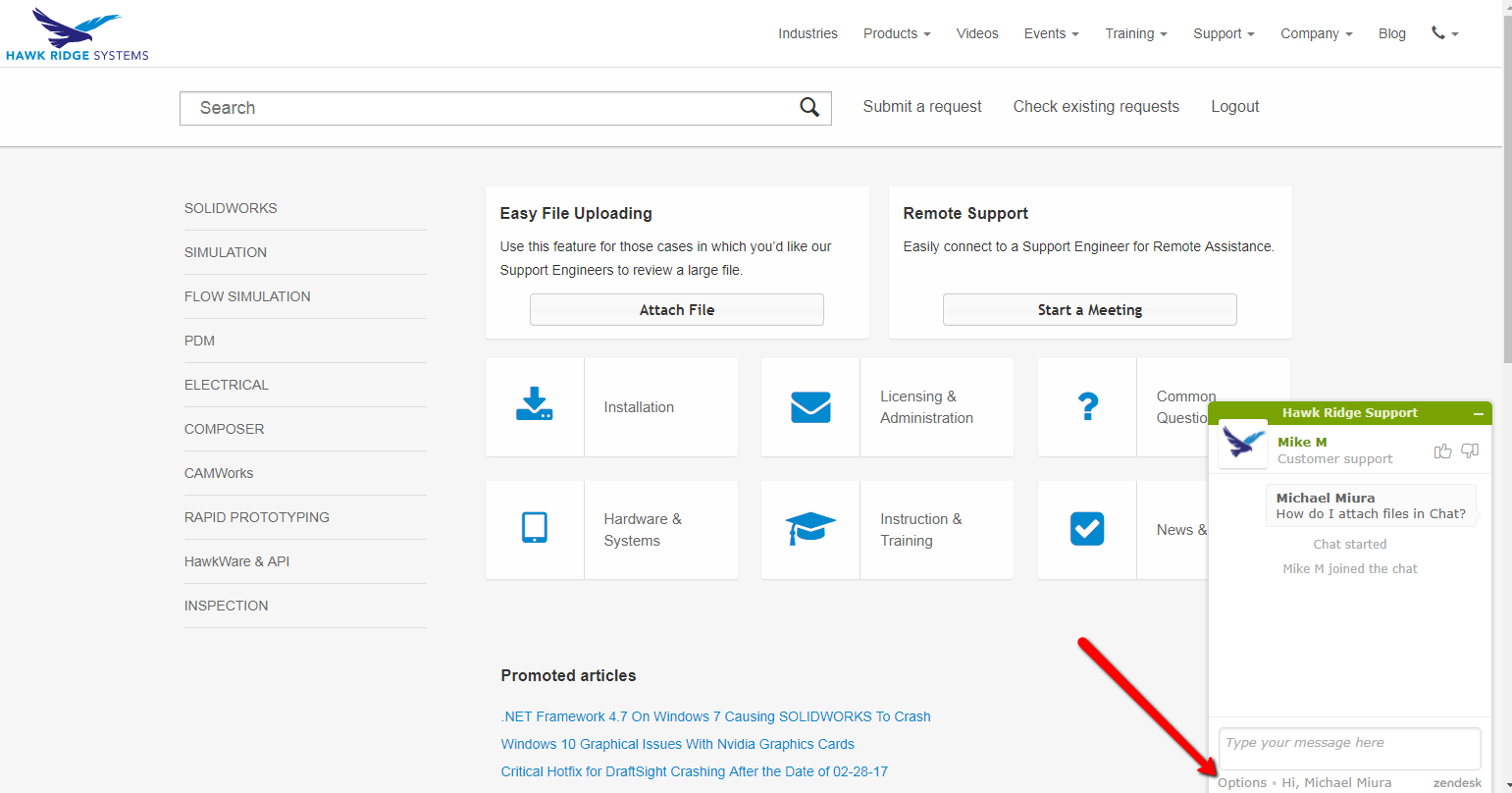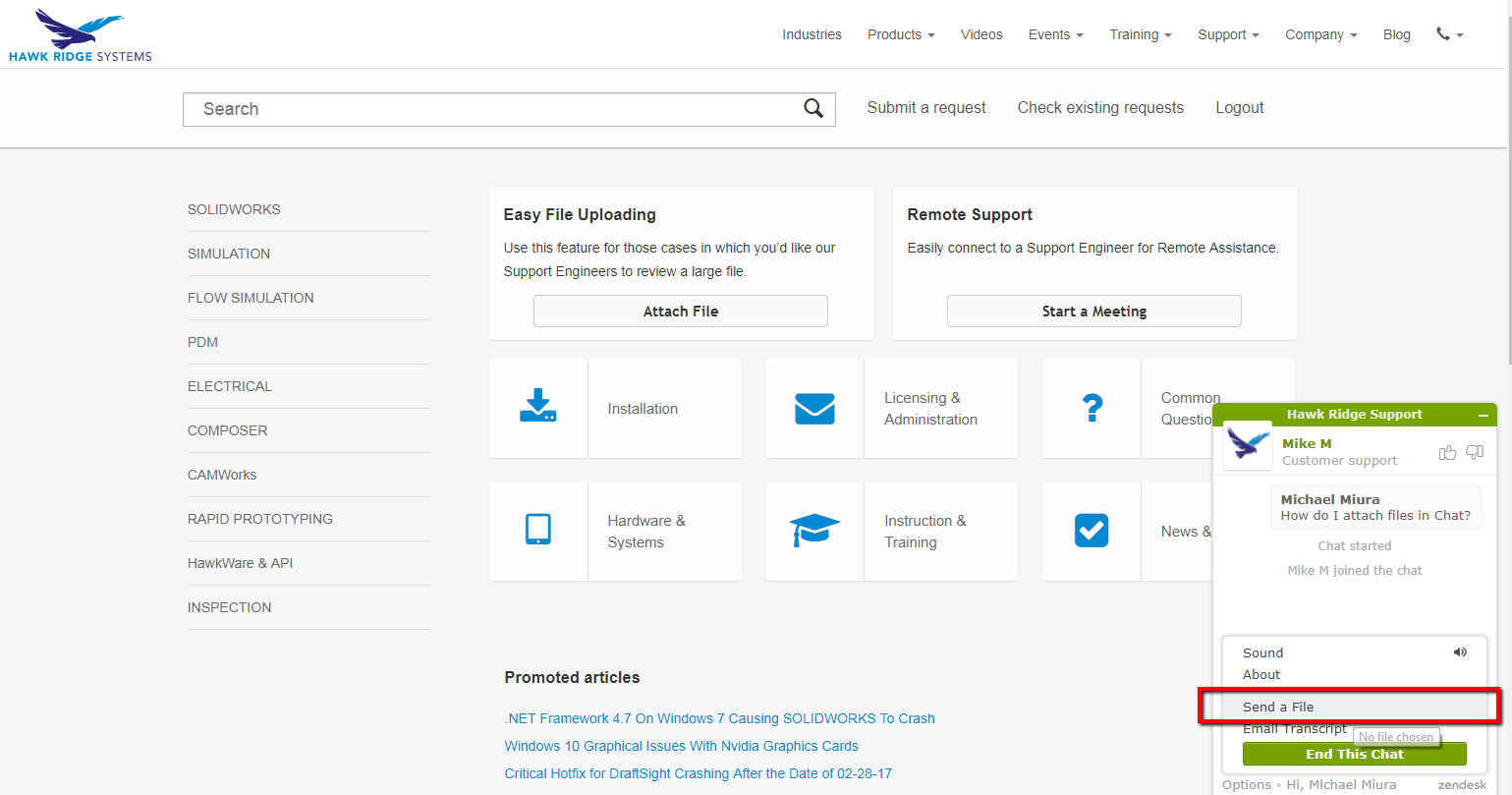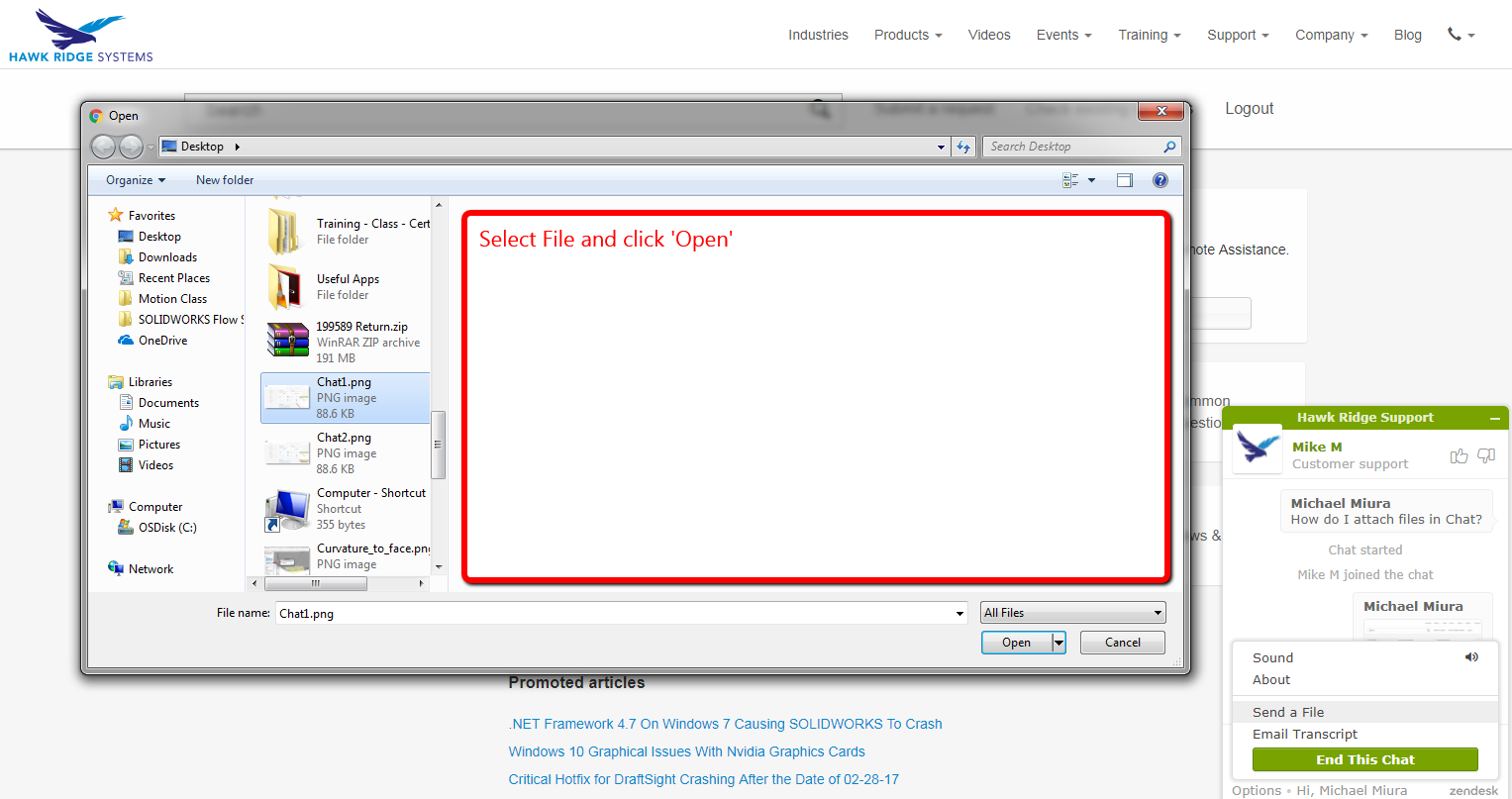 If your file is too large or not a supported type, you may receive an error.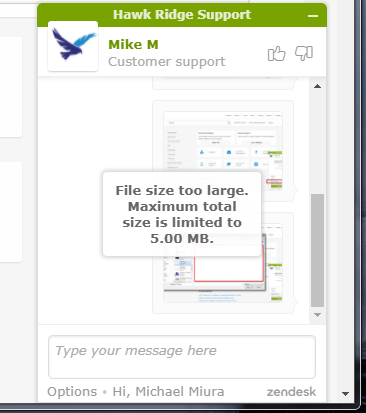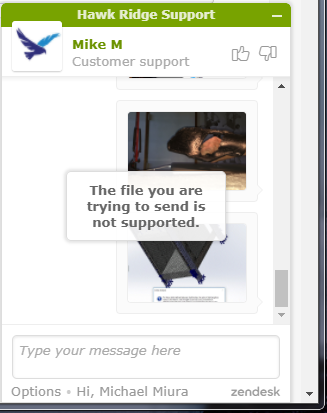 If this is the case or if there are any reasons you cannot upload via our chat system, you will have to upload the files through other means. The easiest option would be to upload the files here: https://www.hawkridgesys.com/support/send-safely
Be sure to hit submit after the file is fully loaded or we will not receive the files on our end
Other alternatives would be to reply to the ticket that gets created for the chat via email or viewing the ticket on our support website and attaching the files there (20 MB limit).
If you have any questions, feel free to contact us via Chat, or call us