One of the many lesser known tools in SOLIDWORKS are envelopes. Envelopes have two main roles in assemblies: to use them as component references and to use them as selection tools. When an envelope is created, it will appear as transparent and will not be included in the Bill of Materials nor the mass properties. Both subassemblies and parts can be changed to envelopes.
To create an envelope, open or create an assembly. Select the desired components to change to an envelope, then right click the selection and select "Component Properties." In the "Component Properties" window, select the "Envelope" checkbox, then select "OK". This can be seen in the images below.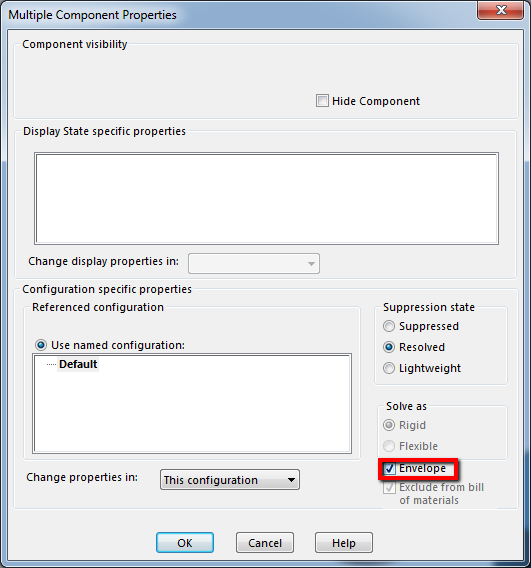 After creating the envelope, the selected components will appear transparent. These transparent components and/or subassemblies will display as semi-transparent in the graphics area. As mentioned previously, the envelopes will not be shown in the Bill of Materials nor the Mass Properties calculation.